Do you want to successfully accomplish iPhone factory reset? Are you planning to sell your iPhone? Do you want to bring back the original manufacturer configuration? Have you been a victim of a crime and want to wipe data from your iPhone? We are coming with guides that will help you to erase all content and settings of your iPhone?
Factory Reset is the quickest option to bring back the original configuration of the used iPhone. After this process, you will be able to confidently sell your device or start everything over again.
---
In this article you will learn how to: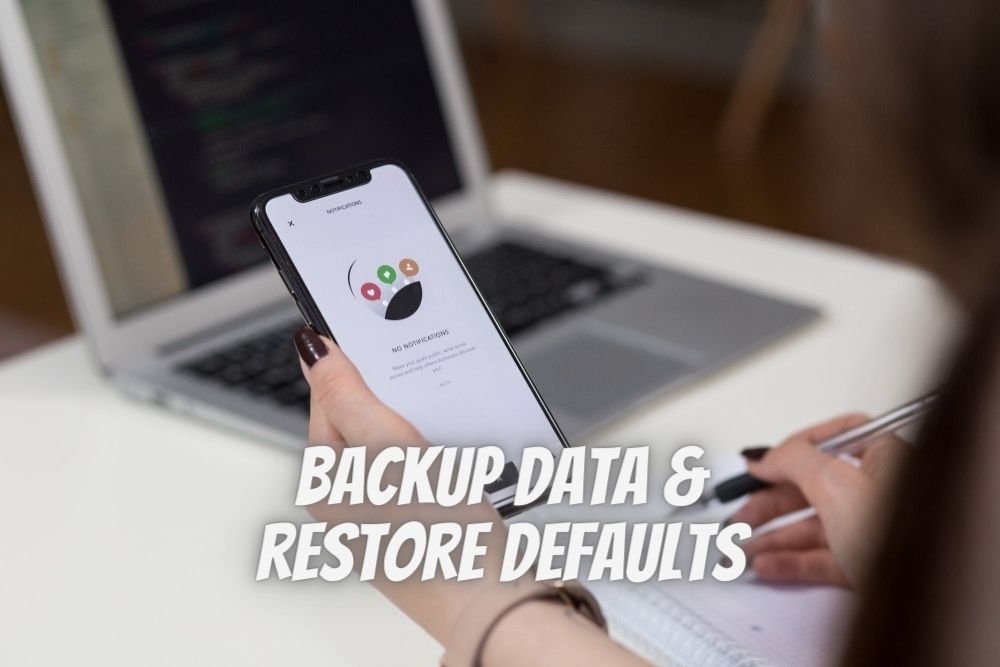 ---
Backup Data
Firstly, before you start the whole reset process remember to back up the storage of your iPhone to do not lose your data. Make sure that you back up everything that you are keeping on iCloud and iTunes.
Apple devices are specific, after the hard reset process, all content is completely erased so that no software can restore the deleted files.
To successfully create a backup, you can use iCloud or iTunes for this purpose.
Backup Data with iCloud
If you want to use iCloud, please follow these steps:
In the first step, connect to a Wi-Fi network.
Then go to the Settings app.
Then select iCloud.
Now is the time for iCloud Backup.
In the final part, Back up now.
Bravo! Your data will be successfully saved in the iCloud account linked to your Apple ID.
Backup Data with iTunes
The second option to create a backup is iTunes:
At the very beginning, open iTunes, connect your iPhone to the computer, enter the password or confirm that you 'Trust This Computer'. Then follow the steps on the screen. Select your Apple device when it appears in the list and clicks Back Up Now.
Factory Reset using iTunes
What you will need to successfully accomplish a factory reset using iTunes?
PC with the latest iTunes version
Charging cable.
iPhone with the latest iOS version.
If you are sure you have the latest updates, use the charging cable to connect the device to your computer. You may be asked for the screen unlock code and then tap Trust Device. When iTunes automatically starts, you will be able to choose the devices you want to reset from the list. At this point, select Restore iPhone. Finally, confirm that you want to continue. Perfect, on this stage, your iPhone has been successfully restored.
Factory Reset using Settings app
In the first step, activate your iPhone and select the Settings app.


Secondly, choose General.


At this moment, pick the Reset option.


Now, tap Erase All Content and Settings.


After that, you may be asked for a password.


In the final part, Erase iPhone.


Perfect job! All Content and Settings have been erased.