Currently, there are more and more fakes on the market, especially top producers. How to protect yourself from fraud? How to check if the product you are going to buy is original? How not get fooled by fake AirPods? In the following article, we will explain to you what to look for when buying AirPods so as not to come into possession of a non-genuine device. This is a reliable method that you can use with just the Serial Number of the device. So you will be able to check a device that is not physically in your sight. This is especially recommended when purchasing AirPods from Apple over the internet. Keep in mind that clone AirPods will always compromise on quality and worth to identify them before purchase.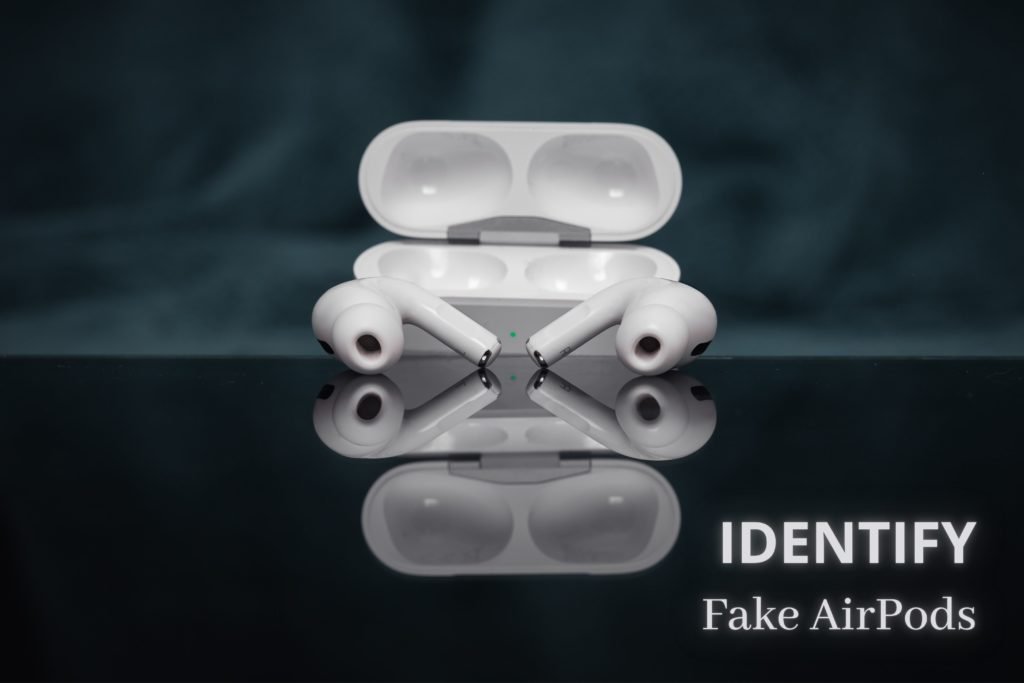 Check if the AirPods Serial Number match our records
If you buy AirPods online, ask your retailer for the Serial Number of the device you want to own. Then use the form available on the AppleSN.info homepage and enter the Apple Serial Number you received. As a result, you will get device information (if original) such as Model, Family No., Machine ID, Color, Device age, Production date, Factory.

If the AirPods has no Serial Number you may be sure that they are FAKE!
Sometimes, however, there are counterfeit Airpods with a stolen Serial Number from the original Apple headphones. So how do you verify AirPods in such a situation? We can say that very soon on our AppleSN.info will be available a service that gives you notice if the Apple Serial Number being verified is assigned to more than one device. In this case, you will be sure that there is a risk that the Apple device is fake.
Fake vs real AirPods technical details
Currently, the original AirPods are only available in white.
Connecting real AirPods to the device does not take more than a maximum of 10 seconds.
The original AirPods have a much longer battery life compared to the clone AirPods.
Some of the replica AirPods have a female sound file when connected to the device, while the original AirPods have only Apple sound.
We can come across fake AirPods that have a USB-C port instead of Apple Lightning.
The key thing is that Find My AirPods in the Find My iPhone section will not work with the version you downloaded.
The print on Airpods packaging is always gray, while on the clone AirPods box we can meet with a silver, reflective print.
To verify quality differences have look at the below video and identify fake AirPods Pro
Visit our Social Media: