Are you about to buy a second-hand iPhone? If you already own a device's IMEI number, you can receive information about the SIM blockade. Here you will find out the methods that will allow you to make sure that the iPhone is unlocked and worth buying. Let's verify the desired device to avoid any additional costs related to removing the carrier lock.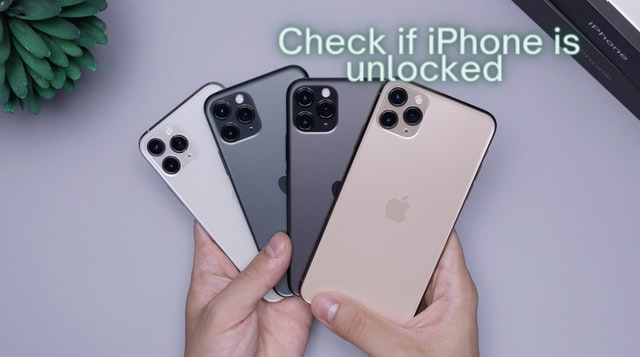 Locked iPhones are stuck to the one network provider, so make sure the device you would like to buy has a clean SIMLOCK status.
In the following article, you will be able to find out how to verify unlocked iPhone:
How to verify unlocked iPhone using an online checker?
Use one of the available online IMEI checker tools that give you the possibility to check up on your iPhone to receive access to the various details regarding it. It's the only way to check the device if you are about to buy a used one. Just ask the seller for the IMEI number to discover information about the SIMLOCK blockade and even more.
How to verify unlocked iPhone via Settings app?
 Some iPhones allow you to check if it's unlocked from within settings.
First of all, launch the Settings app on your iPhone.
Next, choose Mobile Data Tab.
At this step, press Mobile Data Options again.
To proceed, enter the tab with the Mobile Data Network. Generally speaking, if you don't see this option, it means you have a locked iPhone.
How to check SIMLOCK blockade by contacting the carrier's customer service?
Another way to check if the device has applied carrier lock is to contact the network provider. If you already own the IMEI number, you can check the status of the SIMLOCK blockade. Below are listed the helpline numbers to the most popular carriers:
Verizon: 1-800-837-4966
AT&T: 1-800-331-0500
Sprint: 1-888-211-4727
T-Mobile: 1-877-746-0909