Apple Watch Series 1 Serial Number Lookup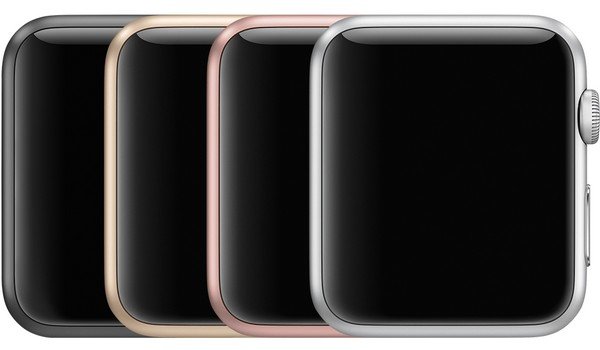 Apple Watch Series 1
is the first smartwatch that Apple has ever made, and it is no longer available in sales, so finding detailed technical specifications of this device can be hard and troublesome. We bring to you a solution to this and present you to our
AppleSN.info
site, use an online
Apple Serial Number decoder
to find all data about
Apple Watch Series 1
. Use an online
Apple Serial Number Checker
, it is very simple all you need to do is to open
AppleSN.info
and enter the correct
Serial Number
.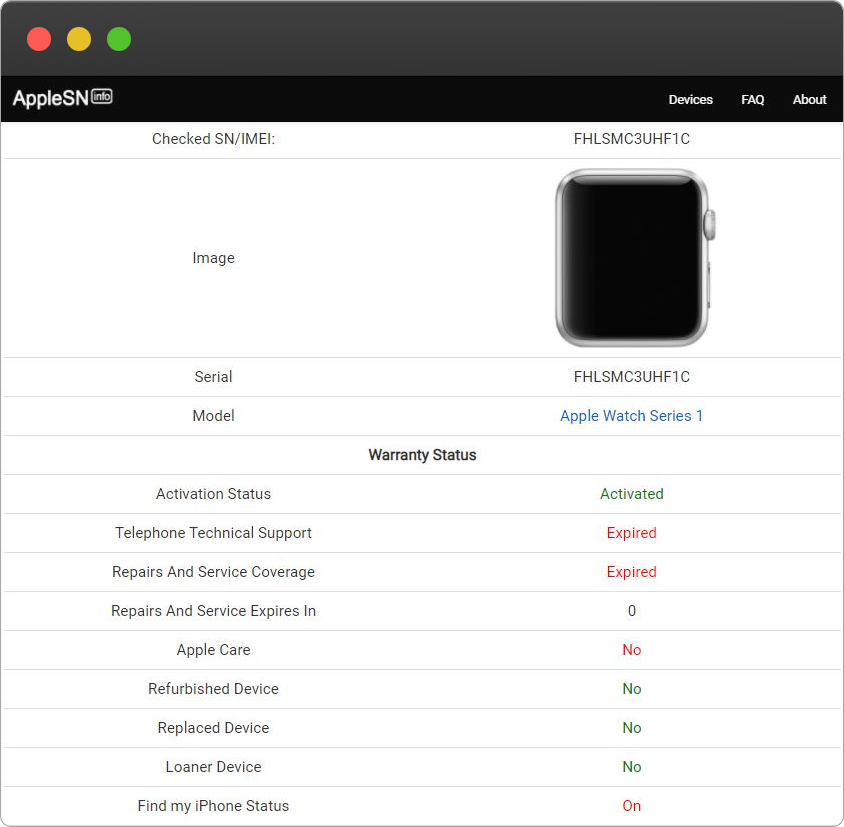 In response, you will see a website with all the important information about
Apple Watch Series 1
. What's more, this is absolutely free and works also for every Apple product. Thanks to
Apple Serial Number Lookup
on
AppleSN.info
you will be able to display size, maximum screen resolution, case diameter, which material was used to make the case, which
WatchOS
operating system was installed when the smartwatch was new, the latest version of WatchOS available to install. You don't need to look anywhere else, all you need to know is on
AppleSN.info
.
Technical Specifications
Apple Watch

Aluminum case with Sport Band

Dimensions
38mm

Height: 38.6mm
Width: 33.3mm
Depth: 10.5mm
Case Weight: 25g

42mm

Height: 42.5mm
Width: 36.4mm
Depth: 10.5mm
Case Weight: 30g

Chip
Features

Splash resistant
Heart rate sensor
Accelerometer
Gyroscope
Ambient light sensor
Capacity 8GB
Composite back

Connectivity

Wi-Fi (802.11b/g/n 2.4GHz)
Bluetooth 4.2

Display

OLED Retina display with Force Touch (450 nits)
Ion-X glass (strengthened glass)
272 by 340 pixels (38mm)
312 by 390 pixels (42mm)

Power and Battery

Built-in rechargeable lithium-ion battery
Up to 18 hours
Magnetic charging cable