Apple MacBook Air (13-inch, Late 2010) Serial Number Lookup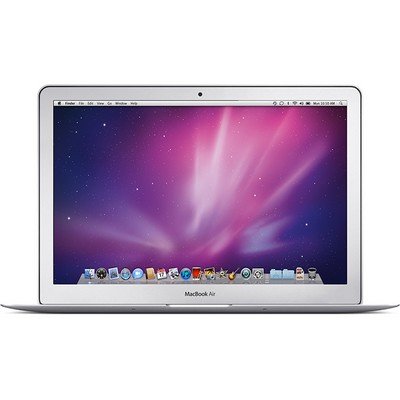 Apple MacBook Air Checkup is finally here! Prepared for the most demanding users. It will provide you with absolutely all the details that you need or those that easily escape from our memory. And all of this is available with SN only. Within a couple of seconds, you are able to reach super-advanced and truly useful information. Just locate your Apple MacBook Air (13-inch, Late 2010) Serial Number, use our lookup and check it all!
Do you wonder what info can be provided? It is impossible to list all details here. It would take too long and you'd better just check it out by using a dedicated checker. However, among the abundant information, you can find there: Activation Status, Telephone Technical Support, Part Number, Purchase Country, Full Device Description with all the features and resolutions included. You will really fall in love with this checker. Not only is this extremely important to learn information about your current iOS device. This extremely valuable SN Checkup is also extremely necessary if you want to buy a second-hand MacBook Air. You should compare the details presented by the seller with the actual condition of the device. It can be easily done right here. Have fun!
Technical Specifications
Size and weight

Height: 0.11-0.68 inch (0.3-1.7 cm)
Width: 12.8 inches (32.5 cm)
Depth: 8.94 inches (22.7 cm)
Weight: 2.9 pounds (1.32 kg)

Processor and memory

1.86GHz Intel Core 2 Duo processor with 6MB on-chip shared L2 cache; or optional 2.13GHz Intel Core 2 Duo processor with 6MB shared L2 cache
1066MHz frontside bus
2GB of 1066MHz DDR3 SDRAM onboard (4GB maximum)

Storage

Flash Storage 128GB
Flash Storage 256GB

Display

13.3-inch (diagonal) high-resolution LED-backlit glossy widescreen display with support for millions of colors
Supported resolutions: 1440 by 900 (native), 1280 by 800, 1152 by 720, 1024 by 640, and 800 by 500 pixels at 16:10 aspect ratio; 1024 by 768, 800 by 600, and 640 by 480 pixels at 4:3 aspect ratio; 720 by 480 pixels at 3:2 aspect ratio

Graphics and video support
Pure digital video output

DVI output using Mini DisplayPort to DVI Adapter (sold separately)
VGA output using Mini DisplayPort to VGA Adapter (sold separately)
Dual-link DVI output using Mini DisplayPort to Dual-Link DVI Adapter (sold separately)
HDMI output using a third-party Mini DisplayPort to HDMI adapter (sold separately)
Dual display and video mirroring: Simultaneously supports full native resolution on the built-in display and up to 2560 by 1600 pixels on an external display, both at millions of colors
FaceTime camera

Keyboard and trackpad

Full-size keyboard with 78 (U.S.) or 79 (ISO) keys, including 12 function keys and 4 arrow keys (inverted "T" arrangement)
Multi-Touch trackpad for precise cursor control; supports inertial scrolling, pinch, rotate, swipe, three-finger swipe, four-finger swipe, tap, double-tap, and drag capabilities

Peripheral connections

SD card
USB 2.0
Mini DisplayPort
MagSafe
USB 2.0
Headphone
Microphone

Audio

Stereo speakers
Omnidirectional microphone
Headphone minijack
Support for Apple Earphones with Remote and Mic

Communications

AirPort Extreme Wi-Fi wireless networking (based on IEEE 802.11n specification); IEEE 802.11a/b/g compatible
Bluetooth 2.1 + EDR (Enhanced Data Rate) wireless technology
Apple USB Ethernet Adapter (sold separately)

Battery and power

Built-in 50-watt-hour lithium-polymer battery
45W MagSafe power adapter with cable management system
MagSafe power port
Up to 7 hrs wireless productivity
Up to 30 days standby time

Electrical and operating requirements

Line voltage: 100V to 240V AC
Frequency: 50Hz to 60Hz
Operating temperature: 50° to 95° F (10° to 35° C)
Storage temperature: -13° to 113° F (-24° to 45° C)
Relative humidity: 0% to 90% noncondensing
Maximum operating altitude: 10,000 feet
Maximum storage altitude: 15,000 feet
Maximum shipping altitude: 35,000 feet

What's in the box

13-inch MacBook Air
45W MagSafe power adapter, AC wall plug, and power cord
Printed and electronic documentation
Software Reinstall Drive
This website uses cookies to improve your experience. We'll assume you're ok with this, but you can opt-out if you wish.

Cookie settings

Got it!
Privacy Overview
This website uses cookies to improve your experience while you navigate through the website. Out of these cookies, the cookies that are categorized as necessary are stored on your browser as they are essential for the working of basic functionalities of the website. We also use third-party cookies that help us analyze and understand how you use this website. These cookies will be stored in your browser only with your consent. You also have the option to opt-out of these cookies. But opting out of some of these cookies may have an effect on your browsing experience.
Necessary cookies are absolutely essential for the website to function properly. This category only includes cookies that ensures basic functionalities and security features of the website. These cookies do not store any personal information.
Any cookies that may not be particularly necessary for the website to function and is used specifically to collect user personal data via analytics, ads, other embedded contents are termed as non-necessary cookies. It is mandatory to procure user consent prior to running these cookies on your website.