AirTag Serial Number Lookup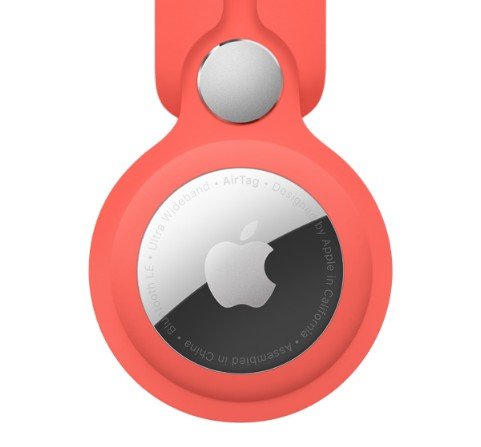 Introducing Apple AirTag! It's a tiny locator from Apple that attaches to selected items or objects to help you find them. If you are going to buy Apple AirTag, be sure to check the hidden information with Apple AirTag Serial Number Lookup. Use our Apple AirTag Serial Number Checker to find out more about a specific device. Enter the serial number of your Apple AirTag to discover more about it.
Find out what hidden information is behind your particular Apple AirTag model. Before buying this device, ask the seller for the Serial Number. That way, you can use our Apple AirTag Serial Number Lookup. If you are worried about whether a particular model matches your data, you can easily verify it with Serial Number Lookup. If you already have got the serial number of the wanted Apple device, open the AppleSN.info webpage and type this unique Serial Number on the special box to receive in the response the full information of the Apple AirTag that you are interested in. Therefore, use our Serial Number Checker to discover if, for example, an Apple AirTag is covered by warranty or if it is not blacklisted. In just a few seconds, you will find the full specifications, model name, color, age of the device, date of manufacture and much more. So don't take the risk, get your Serial Number and see what information you get when you enter it into Apple AirTag Serial Number Checkout.
Technical Specifications
Size and Weight

Size

Diameter: 1.26 inches (31.9 mm)
Height: 0.31 inch (8.0 mm)

Weight

Splash, Water, and Dust Resistance

Rated IP67 (maximum depth of 1 meter up to 30 minutes) under IEC standard 60529

Connectivity

Bluetooth for proximity finding
Apple-designed U1 chip for Ultra Wideband and Precision Finding
NFC tap for Lost Mode

Speaker
Battery

User-replaceable CR2032 coin cell battery

Sensor
Accessibility

The Find My app is compatible with these iPhone accessibility features:
VoiceOver
Invert Colors
Larger Text
Compatibility with braille displays

System Requirements and Compatibility

Apple ID
iPhone and iPod touch models with iOS 14.5 or later
iPad models with iPadOS 14.5 or later

Environmental Requirements

Operating ambient temperature: −4° to 140° F (−20° to 60° C)

In the Box

AirTag with CR2032 coin cell battery installed
Documentation